Gregory Galano, MD
Hip Arthroscopy, Shoulder, and Sports Medicine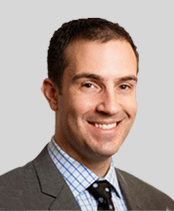 Dr. Galano is a board-certified orthopaedic surgeon with specialty training in the area of shoulder and sports medicine. He cares for patients with most types of orthopaedic injuries and conditions, and has experience in the care of athletes at high school,
college and professional levels. Dr. Galano specializes in shoulder, knee, and hip arthroscopy, femoroacetabular impingement (FAI) surgery, hip labral surgery, ACL and meniscal surgery, rotator cuff surgery, shoulder labral and instability surgery,
cartilage restoration and joint preservation surgery, shoulder, elbow, and knee joint replacement surgery and fracture care in adults, adolescents and children.
Specialties
Anatomical
Shoulder, Hip, Knee, Elbow
Treatment
Arthroscopic Surgery, Sports Medicine, Trauma/Fractures
Education
Undergraduate
Johns Hopkins University, Baltimore, MD BA, Neuroscience 1997-2001
Medical
Columbia University, College of Physicians & Surgeons, New York, NY MD 2001-2005
Internship
Columbia University, New York Presbyterian Hospital, New York, NY Orthopaedic Surgery 2005-2006
Residency
Columbia University, New York Presbyterian Hospital, New York, NY Orthopaedic Surgery 2006-2010
Fellowship
Hospital for Special Surgery, New York, NY Shoulder and Sports Medicine 2010-2011
Hospital/Academic Affiliations
Hospital
Lenox Hill Hospital, New York, NY
Mount Sinai Roosevelt Hospital, New York, NY
White Plains Hospital, White Plains, NY
Surgical Center
Hudson Crossing Surgery Center, Fort Lee, NJ
Society Memberships
Specialty Society Memberships
American Orthopaedic Society for Sports Medicine
Certifications:
American Board of Orthopaedic Surgery – Board Certified
American Board of Orthopaedic Surgery – Board Certified, Sports Medicine Subspecialty Certification
Sports Team Affiliations:
Stuyvesant High School Football, Head team physician, 2014-present
East Harlem Pride High School Football, Head team physician, 2015-present
New York Rugby 7's, Team Physician, 2015-present
New York PSAL Rugby 7's, Head team physician, 2015-present
Achievements
New York Super Doctors Rising Stars, 2013-2014
Selected as Chief Fellow, Hospital for Special Surgery, 2010-2011
Selected as Senior Resident of the Year, New York Orthopaedic Hospital, Columbia University, 2009-2010
Selected as Resident of the Month, Columbia University, New York Presbyterian Hospital, June 2010
Selected as Robert Carroll Resident of the Year in Hand/Upper Extremity at Columbia University, 2009
Selected to participate in AOA Resident Leadership Forum, 2009
Selection as a AOA/AAMC-ORR Representative, 2008-2010
Journal of Orthopaedic Trauma Best PGY3 Orthopaedic Teaching Resident, Columbia University, 2008.
Phi Beta Kappa, Johns Hopkins University, 2001
Graduated with honors in Neuroscience, Johns Hopkins University, 2001
Golden Key Honor Society, Johns Hopkins University, 2001