Testimonials
Submit Your Testimonial
Leading up to a powerlifting competition in 2018, I realized a pinching sensation located in the front of my hip getting into the bottom of the squat. I was never quite sure why my right foot always externally rotated after reaching ninety degrees of hip flexion. After training for years in the sport these symptoms became progressively worse to the point where I could not even perform a bodyweight squat without pain symptoms. After seven years I believed that my powerlifting career was over.
After meeting with Dr. Galano he reassured me that an FAI arthroscopic procedure could correct the CAM and PINCER lesion and subsequent damage to the articular cartilage. I accepted this and underwent a procedure in Fall 2018. The PT was extensive for the next couple of months but I was up and moving about in a relatively short time post-op. Strengthening exercises that engage the muscle of the LPHC, core and posterior chain were essential for re-establishing normal AROM throughout my recovery.
The FAI arthroscopic procedure gave me a second chance at my sport and allowed to continue working as a personal trainer and physical education teacher pain free. Surgeons like Dr. Galano are refacing the image of what "hip surgery looks like" through the usage of revolutionary minimally invasive arthroscopic technology. Every squat I take moving forward was built upon the gifted hands Dr. Galano and I am forever grateful.
Joseph S.
---
I tore my UCL (ulnar collateral ligament of the elbow) in July of 2015 and I saw Dr. Galano in in August. He checked my arm out and that's when I found out I needed the surgery. I was nervous about the surgery but Dr. Galano told me about the surgery and it made me comfortable. After the surgery I went through 8 months of rehab and I feel so much better. I throw harder than I've ever thrown and I'm excited to play again.
Phil M.
---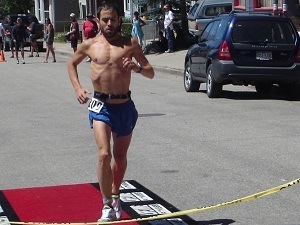 "I had the procedure done in mid-December, with the goal of being able to rehab so I could run the Boston marathon in April (4 months later). After 6 weeks I ran slowly a few times but the hip was still not ready for it. After 2 months I was putting in a mile jog a few days a week. After 3 months I was running 3 miles at a time…then was able to increase it a lot and was running 10 miles a day (everyday) at 4 months; I ran the boston marathon in 2:53 which was a shock since I put in very little training relatively speaking. But the hip still wasn't 'all-there' during this time.
After the marathon I took a lot more forced time off, now 6 months+ since the surgery I can run with good range of motion, no tightness, I'd say it feels 98% like nothing happened. I'm going to run a lot more going into the later part of 2014 and looking forward to being a weekend warrior for many years to come."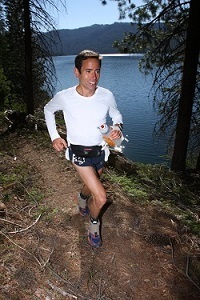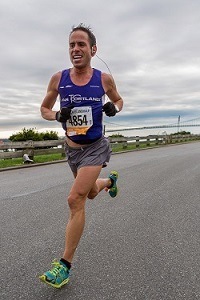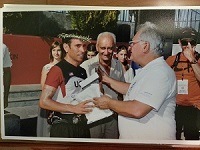 Michael A., an ultra-marathon runner
---
I arrived at Dr. galanos in pain and unable to lift my arm above my shoulder. After an MRI it was determined that I had bone spurs and a torn rotator cuff. Dr. Galano advised I needed surgery to repair the tear and scrape the bone spurs. We set it for May 13th. I was in a sling for 6 weeks. During this initial period Dr. Galano's office was right in the mix with help and information. It is now 4 months from surgery, rehab is complete and I have complete mobility of my shoulder. I lack some strength in my rotator but that will come. My entire experience was fluid and relatively stress free. I am very pleased with my results.
Barry K.
---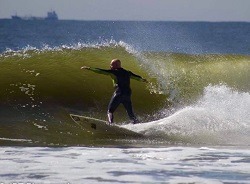 In March of this year I slipped on of all things a snow covered surfboard in my backyard, well being a surfer as well as having two sons that surf it was one of those things that happen. I had to have my rotator cuff specifically the supraspinatus tendon was completely severed as well as tearing my bicep muscle severely. I had a consult with Dr. Galano to go over what needed to be done to repair my injuries, he explained the 2 procedures and the recovery I had to look forward to make a full recovery. My aim was to be ready for surfing by summer and the hurricane season in the fall. I had the surgical repair at the very end of March and it went off without a hitch, then the fun part of physical therapy that followed at NYSMAT here at Lenox Hill Hospital. The work was hard but paid off I was back in the water surfing in 4 months after surgery! All I have to say is thanks to Dr. Galano and his great work on getting me back in the water enjoying my favorite sport of surfing! Here is a photo of me at 6 months after my surgery surfing some waves provided by Hurricane Joaquin in Lido Beach NY.
Steven K
---